Interview with PLAYtime! Part III: Producer Glenda Ng
Menaka Arasu
Making Children's Theatre: A Three-Part Series
As a programmer in Esplanade, Glenda Ng has been integral to bringing in art, music and theatre to Singapore's shores, and showcasing art that has been homegrown. As a producer for PLAYtime!, she has worked intimately with the creative team to put up lovable children's shows.
Ever wonder where the producer fits into the grand scheme of putting up a show? We did! Let Glenda tell you just what goes behind the production of a PLAYtime! show!
Tell us about your first ever PLAYtime! show.
The first show that I did was in 2014 — Hello Ling! in Mandarin. At that time, Huayi, our Chinese Festival of Arts, was taking place. The Huayi team had taken one of our PLAYtime! productions and translated it to Mandarin for the festival. As I had just gotten back from overseas after 3 years in university, my first thought was "Will I struggle with a Mandarin script?" Thankfully, the foundation was there and very quickly, I got used to reading and writing in Mandarin again.
Hello Ling! was part of the PLAYtime! 'Hello' series that we were doing that year. The challenge was making sure that the translated script didn't contain words that were too difficult for the children. The production was well-received and working on that first PLAYtime! production reaffirmed my decision to want to produce and present work for young audiences. Fun fact: the 4 characters featured in our PLAYtime! 'Hello' series in 2013 were named for the 'PLAY' in 'PLAYtime!'. We had P for Paige, L for Ling, A for Adam, and Y for Yasmin.
PLAYtime! is a series produced by Esplanade. Why did you feel that this theatre series is important to create?
We want to encourage people in Singapore build a lifelong habit of arts engagement, we felt that it's best to start when they're young. We're hoping that our PLAYtime! performances will help to create opportunities for children to form an arts-going habit, and for the arts to become a part of their lives from a young age.
We thought that the 2 to 4 years old age group is perfect for us to work with. At this stage of development, the children are very curious and learning to communicate. They are also walking and exploring their environment. This is a stage of rapid physical and intellectual development.
How is producing children's theatre different?
The challenge of producing children's theatre is always finding a way to engage the young audiences throughout the duration of the performance. The narrative needs to be meaningful and simple enough to be understood. This narrative will then set the basis for other performance elements like the visuals, props and even acting.
In PLAYtime!, designers need to ensure the material they use is child-friendly and that the set and props they design can withstand the touch of children, while also meeting their design objectives. For example, our interactive props are usually layered with felt or soft materials that are safe for children.
What goes behind the preparation for a play for special needs children?
It has only been a year since Esplanade introduced sensory friendly PLAYtime! performances so we're still in the process of learning.
For our first sensory-friendly PLAYtime! performance Bunny Finds the Right Stuff, we organised a small focus group discussion with people familiar with the special needs community, i.e. parents, therapists and teachers. We did our research and study of what some of the theatre companies in UK and US have done to create sensory-friendly performances. We invited a few teachers and therapists to the opening shows of the production to get feedback on how we could adjust the environment for the sensory friendly performances that took place later in the run.
We also prepared a calming space for children who need to leave the auditorium and look for a quiet place if they need to. In the calming space, we place sensory toys and a live TV relay so that they can continue to watch the show if they aren't comfortable with returning to the auditorium.
What inspires you to keep working on children's theatre?
I get inspired by observing children and looking at what fascinates them. By simply being around them and listening to things that they say, I gain insight into their world. It allows me to understand their thoughts, hopes and dreams. The exciting part for me is translating their fantasies into reality, which is why theatre is such a powerful tool.
I hope to eventually produce children's productions such as The Secret Life of Suitcases, Something Very Far Away and A Mano (By Hand). These shows are conceptually simple, but yet able to speak to the hearts of both children and adults through the countries that they are touring in.
What tips can you give to teachers or parents trying to incorporate drama into their lessons?
Try to let things develop in an organic way and not spoon feed. Set some very basic parameters and let the children guide and show you how they would do things. Observe. The whole idea is to get the kids involved, see them use their imagination and do the magic either individually or as a group. This is how they get the freedom to express themselves freely and create their own experiences.
What advice do you have for those bringing their children to the theatre for the first time?
Bring your imagination caps and have fun! Keep your mobile phones away and participate with your children. Also to share with your children about basic theatre etiquette such as no eating, no drinking, no flash photography and no recording of performances and the rationale before coming to the theatre.
What was theatre to you as a child?
As a child, my exposure to theatre was mostly through assembly shows and excursions arranged by my school. I remember being very excited as a child to watch the story unfold live and I will be very engaged throughout the whole performance. One of my dreams while growing up was to become a professional actress in the theatre. Little did I know that I actually have stage fright while auditioning to be in the drama club in primary school! I usually end up playing the minor characters or be a part of the scenery!
While I may not be a performer on stage now, it still brings me great joy to discover what I can do off stage by supporting artists and producing quality performances for children. My dream is to journey with like-minded artists in their career and produce quality works that impact children in the ways that I was.
What do you hope to see in the future of children's theatre?
There is currently a small local pool of artists from a close-knit community who are vested in Theatre for Young Audiences. I hope this pool will grow and more artists will choose to specialise in this area. I also hope that this community keeps creating and in time to come, Singapore will have our own unique and popular stories/titles to share with children around the world.
...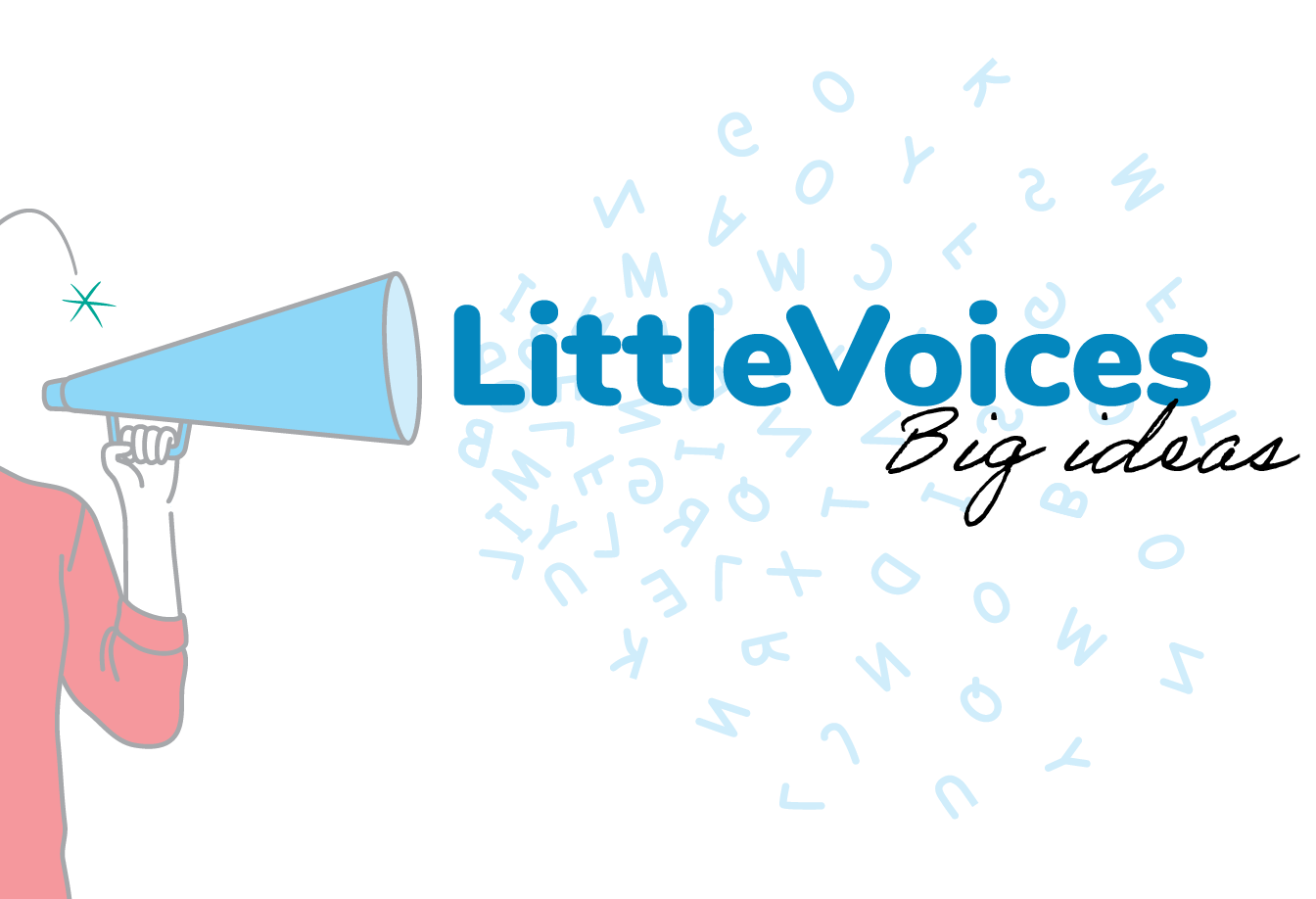 If you're a content producer in the education industry, and you like our content, please reach out to us at storytellers@littlelives.com. We're looking for content partners and we're excited to get more eyes on educational articles!