Interview with PLAYtime! Part II: Directors Ian Loy and Daniel Jenkins
Menaka Arasu
Making Children's Theatre: A Three-Part Series
Director, performer, and playwright Ian Loy has been a part of the arts scene in Singapore since 1999. Recipient of the Singapore Young Artist Award in 2014, frequent director of the Esplanade PLAYtime! series and his own MySuperFuture productions for very young children, Ian Loy has been deeply involved in theatre for young audiences for 7 years and counting.
In a day alone, Daniel Jenkins can play actor, director, and drama teacher in SRT's Young Company and in his own theatre company, The Drama Playhouse. In his 18 years in Singapore, he has had an illustrious career teaching drama to children (as young as 18 months) and directing multiple children's plays with SRT's Little Company and PLAYtime!.
We wanted to get the scoop on what goes through the minds of directors when they're creating theatre for young children — so let's dive straight into our reveal!
Why did you work on plays for very young children?
IAN: 7 years ago, Luanne (Esplanade PLAYtime! producer) approached me with a theatre project she was working on for young audiences. It was something fresh and new to me and it was interactive, and that's how it started!
I always had this director's streak in me and Esplanade gave me the platform to explore it with Playtime!. Together, we created shows specifically for two-to-four-year-olds, engaging their cognitive needs. My children grew up together with my work; they were integral to the core of my passion creating theatre for young audiences.
DANIEL: I find it very creative — more so perhaps than adult theatre. A lot of the adult theatre tends to be this way: you get the script, you get the part, and you do what's written down.
In children's theatre, a lot of it is creating, particularly the PLAYtime! series. It's your ideas, your input, and the story that you want to tell. When I started with PLAYtime!, we were doing the Magic series and PLAYtime! approached me to direct The Magic Jungle. I said OK — and that was it. They don't give you anything more than the title. You don't have the protection of the script. It is stressful, but I like that and it's exciting.
How is directing a children's production different?
"The performers interact in an organic way with the children instead of just 'performing'." — Ian Loy
IAN: It requires a kid-centric approach. Thinking about the little audiences' experience and how the play will impress upon not just the child but also the family unit.
My son, Jude, was about a year old when I first started with The Magic Ocean and I interacted a lot with the children in my church. I observed the things that the children were attracted to, and the things that help them form connections and understand the world — these two are not always the same. If something is too fun, the children forget the big picture. I keep a journal about these observations, read lots of children's books, travel to festivals, watch children's theatre, and read about children's cognitive needs.
I've also been taking my kids to rehearsals. Not just for feedback on the content, but to also tell my actors, "Tell the story of the show to Jude. Do you think he is interested in what you are saying? Why, or why not?". This helps the performers interact in an organic way with the children instead of just 'performing'.
How to create stories that interest children?
"Theatre should be magical!" — Daniel Jenkins
DANIEL: Like any play, you want a character who goes on a journey.
The characters start at a certain place, then have something happen so they end up somewhere else. They overcome whatever has happened in the middle of the story and learn whatever the moral might be. Whatever journey it is, the character needs to have made some sort of progress. That's not to say that the characters can't be good and bad. A good character can make a mistake or do something wrong and you can feel sorry for them.
Particularly in PLAYtime!, the audience is made up of very young children. Keep it light. Yet, you want things to go wrong. So, there has to be excitement, and the audience experiences a range of emotions.
When I'm planning a production, there are certain elements I always keep:
some exciting, crazy bit where the audience is going wild
the funny bit
a quiet, calm, little magical moment
These elements keep the audience surprised and give them different experiences to hold their interest. It's good that the children feel frightened, or worry about the character, or find something funny. That's them getting involved in the play.
What inspires you?
IAN: Most of my inspirations stem from my two children, Jude(6) and Gwyneth(3). Their growing up years has been a gold mine of many memories and milestones that we have experienced and creatively documented. You can say they are my little R&D (research and development) department at home.
Besides this, going to children's festivals around the world has helped me in leaps and bounds to understand how theatre for children is developed. Their methodology was created over many years of research. For me to be there to observe and learn, it is very much helpful to a newbie like me.
How can teachers or parents organise dramatic play for their children?
DANIEL: Don't be afraid! Let the children get a little bit crazy because that's how they get involved.
I find that teachers here are very concerned about structure. Based on what I've learnt from teaching drama workshops for little kids, I can say that you've got to allow the children to give their input.
Teachers are essentially the directors in the classroom. They know the idea of the play and the direction they're taking with these ideas. But there needs to be freedom for the children to express themselves in their own ways and create their own experiences. It's the teacher's job to steer the kids while allowing them to have all these different experiences and emotions.
How can we encourage children to be expressive?
DANIEL:
Two things:
Safety: Making it a safe environment for them where they know they're not going to be judged, put on the spot, or made to do something they don't want to.
Involve the children: Listening to them. Children at that age usually get told what to do by their teachers and parents. Listen to the ideas that they have throughout the activity, and give everybody a chance to contribute their input.
For example, during an activity, when you "find a box", the children might ask, "We found a box, what are we going to do?". I would respond with "I don't know, you tell me what we're going to do." Knowing that they have contributed to the story empowers them.
Know what works for children and what makes them laugh. There are things that all kids like. All my ideas come from games that kids like to play; they like to play chasing, they like pretending to sleep and jumping out and scaring people.
Is it important for children to experience theatre?
IAN: Yes! We can really inspire these children. The focus now is on raising children who are all-rounded, not just book-smart. Good theatre for children is an important part of this — it's an empathy gym for kids to exercise understanding towards others when they watch and interact with different characters. It also helps them to express and understand their own emotions.
What do you hope to see in the future of children's theatre?
IAN: I look forward to quality Theatre For Young Audiences (TYA) being more accessible to all families; not just to people who can afford it, but to those who can't, and those who don't yet know about it.
I wish for TYA to reach out to every child in its capacity for imagination and creativity, be it as a passive or active participant. TYA should be accessible in a manner that isn't just confined to theatre institutions. Communities should receive access to TYA within their comfort zones — whether it's a stone's throw away, or right in the middle of their living rooms.
"They say the arts moves people and it did!" — Ian Loy
There is a case study I once read that intrigued me. It was about how a small town in London was transformed from a slum to a lively neighbourhood through art. Drugs, poverty and broken families were rife in that town before a group of artists went there and introduced art programmes and workshops on sculpting and painting. It reached out to family units, neighbours, schools and it started a social change — and bit by bit, the morale of the entire neighbourhood was lifted. They say the arts moves people and it did! Many started taking their children there to see and participate in the activities. People from other areas also started pouring into that town, changing it.
That's what I want to see in the Singaporean community — to bring about the kind of arts intervention that's big enough to make a positive social change, even through the medium of children's theatre.
PLAYtime! Esplanade is a series of original theatre works for very young children. Interactive and immersive, PLAYtime! serves as a gentle, yet solid introduction to theatre for the youngest audiences there are.
...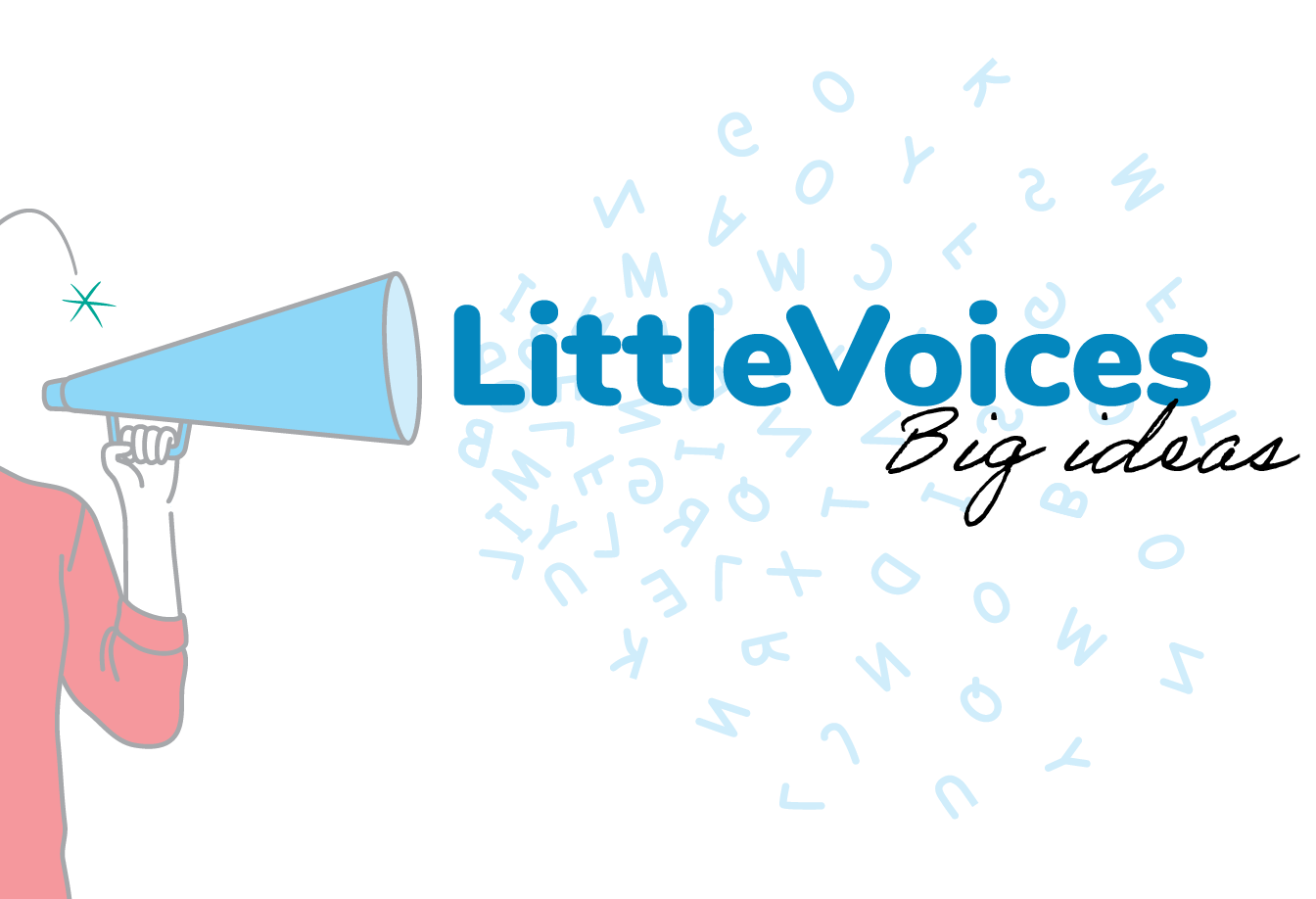 If you're a content producer in the education industry, and you like our content, please reach out to us at storytellers@littlelives.com. We're looking for content partners and we're excited to get more eyes on educational articles!