Mining for Literary Gold in Africa: Deborah Ahenkorah
Menaka Arasu
Remember the books you read as a child that had whisked you away on fantastical adventures? Do you recall the book that first answered the question, "What Do You Want To Be When You Grow Up?"
Deborah Ahenkorah remembers her childhood books with a vivid passion. Having set out to fulfil her vision of African children reading books in which they can see themselves, Deborah founded the annual Golden Baobab Prizes for African Literature and Illustration (discovers and honours African children's authors and illustrators), and African Bureau Stories (publishing and multimedia social enterprise)!
We were curious about what drives this social entrepreneur and how she created such a significant movement in children's literature — so we asked her!
What prompted your interest in the African Children's Literature scene?
I have always loved to read. As a young girl, the discovery of a children's library — a rare find in Accra at that time — was the highlight of my entire childhood. After high school in Ghana, I received a scholarship to attend Bryn Mawr College in Pennsylvania. While I was there in my first year, I had the opportunity to spearhead a book drive to support a library project in Ghana — a cause that resonated with me very deeply because of my past experience. After that book drive ended successfully, I wanted to keep sharing my love for reading with other children and ensure that those who wanted to read could have access to books. So with some friends, I started a student-led organization, Project Educate in Africa (PEIA), to continuously send book donations to under-resourced libraries in different African countries.
While organizing one of the big book shipments at Bryn Mawr, I saw a book with a black girl on the cover. I realized that out of the thousands of books we had shipped, this was the first one I saw that represented the people the books were going to. It then dawned on me that apart from the issue at hand, which was a lack of access to books by many children in Africa, there was another problem, possibly the root problem, which is: there are not enough diverse children's books being produced in Africa and they are not easily accessible to all children.
I started to connect the dots. While my childhood favorites like Nancy Drew were wonderful, I believed that if African children could actually see themselves in their literary heroes, it could unlock untapped feelings of validity and empowerment.
With a grant from Bryn Mawr, and the support of a wonderful mentor and my co-founder, Rama Shagaya, I returned to Ghana to start another organization, Golden Baobab, to inspire the creation of more African stories by Africans for children. Golden Baobab is set up on three primary pillars, to boost literacy, develop creativity and promote African heritage. And through our flagship program, the Golden Baobab Prize, we support talented African authors and illustrators to create winning African stories for children. We offer cash prizes, fellowship and workshop opportunities as well as publishing connections.
What was your own childhood like?
Growing up in Ghana, my mother would take me to a children's library that had been started by a Canadian woman, Kathy Knowles of the Osu Children's Library Fund. That is where I developed my love of reading. Every time I got a new book, I would often disappear to my reading tent — a hideaway I made by draping my mother's cloth over a table on the porch of my home in Accra, Ghana. In that tent, I travelled the world in my imagination, using the power of books to ferry myself to places as far away as Argentina, China or the U.S. I was always in search of adventure. One week, I was a savvy, mystery-solving detective, the next, I was a newspaper mogul.
"All the potential I saw in myself came from books. They told me I could do more."
I also thought it was amazing that the Canadian benefactor cared about the needs of Ghanaian children, and so I vowed to emulate that act of kindness when I grew up.
Why do you think it is important to have books written by Africans?
In most African homes, folktales are passed down from generation to generation. A mother, shares a story with her child that was told to her by her grandfather. And her grandfather was told that story by his mother. These stories can be traced for many years. This age old tradition of oral storytelling has been passed down for centuries and still lives on till today. The tradition represents a rich and diverse African heritage, and is a very powerful tool for promoting culture. But in today's world, it's more empowering and forward thinking to have our stories put into writing, and become more easily accessible.
When African children easily access books that reflect their cultural experiences and realities, it allows them to construct and define their identities and value their heritage. When one is self-accepting of their heritage, they are able to live more meaningful lives and increase their awareness and tolerance of cultural diversity, to build more peaceful and prosperous societies. This lends books power that goes beyond literacy.
What experience has made the biggest literary impact on you?
The children's library I discovered as a young girl in Accra is the biggest influence on my love for reading. Kathy Knowles, the founder of that library, is now a giant literacy advocate and also a publisher of children's books. This library was incredibly intentional about teaching children to love books — in every way. We had to take off our shoes and wash our hands before entering the library. We were taught to turn each book page with care and each book cover was tenderly covered in clear plastic so they would last longer. How can you not fall in love with books in such an environment? I consider Kathy a deep inspiration and her work a wellspring of life and impact to literacy work in Ghana, and on my own decision to start Golden Baobab.
Speaking about Golden Baobab, can you share with us the selection process for a winning book?
The Golden Baobab Prizes are a set of children's literature and illustration awards that commemorate outstanding African writers and illustrators. We start up the Prize season by making a call for submission across Africa. Once the deadline for submission is over, the submitted stories are read and evaluated multiple times by a volunteer team of global readers from diverse fields and backgrounds. After the reading process, the Golden Baobab Prize Longlist is publicised. Our prominent judging panel evaluates and selects the Golden Baobab Prize Shortlist. The shortlist is evaluated by our judges to select the winning story.
The winning Golden Baobab stories are connected to African and international publishing opportunities. To increase such opportunities for our network of writers and illustrators, we set up a publishing arm, African Bureau Stories, in the recent year. We think it is very important that stories told by Africans reach beyond the continent to the diaspora and to regions across Asia, the Caribbean, the UK, the United States, etc. In 2017, African Bureau will launch new book titles for children. We would love for people to check out these exciting children's books and engage with us at www.africanbureau.com and on our Facebook page: African Bureau Stories.
How do you find the African children's literary scene currently?
Storytelling is a huge part of African culture. Yet, rather than books filled with traditional African tales, books from the United States, Canada and other Western countries are often what the few African libraries offer. This insufficient supply of culturally sensitive books for African children has been going on for a very long time. It should not be an issue we still face today. It seems to have become the norm, but to uproot the problem we should adopt approaches which are transformative.
Imagine a world in which African children could read captivating stories by African authors, which are as good as the ones by Western writers whose tales had entranced them and opened up their imagination to many possibilities. This is the vision Golden Baobab is building.
You've been working towards eradicating literacy challenges in Africa. What are some of the biggest challenges you've encountered on this journey?
Whereas most literature prizes are started by endowments and institutions who often have significant backing, the Golden Baobab Prize, one of the most prestigious African prizes for children's literature was started by me, when I was a sophomore college student. I funded it with my wages working in my school's dining hall kitchen. So, I had to learn how to become a shrewd leader and business savvy on the job. I had to take things one step at a time and I successfully addressed hurdles as they came up.
What motivates you when you meet these challenges?
Countless women have given me their shoulders to climb on and have pulled me up along this journey. I am very grateful to the many inspiring women who have mentored me and gone the extra mile to push me forward on this journey. I believe young women should be able to relate to their role models and see themselves in the women who inspire them. This way of thinking is very close to Golden Baobab's vision to ensure that young Africans have access to books they can relate to and that represent them. It leaves young people feeling empowered and gives them a sense of place in the world.
...
Deborah Ahenkorah is the co-founder of Golden Baobab and The Golden Baobab Prizes. In 2015, Golden Baobab became the first arts and literary organization to receive the Grinnell Prize for Social Justice Innovators. Connect with Golden Baobab on Facebook and find out more about them on their website.
...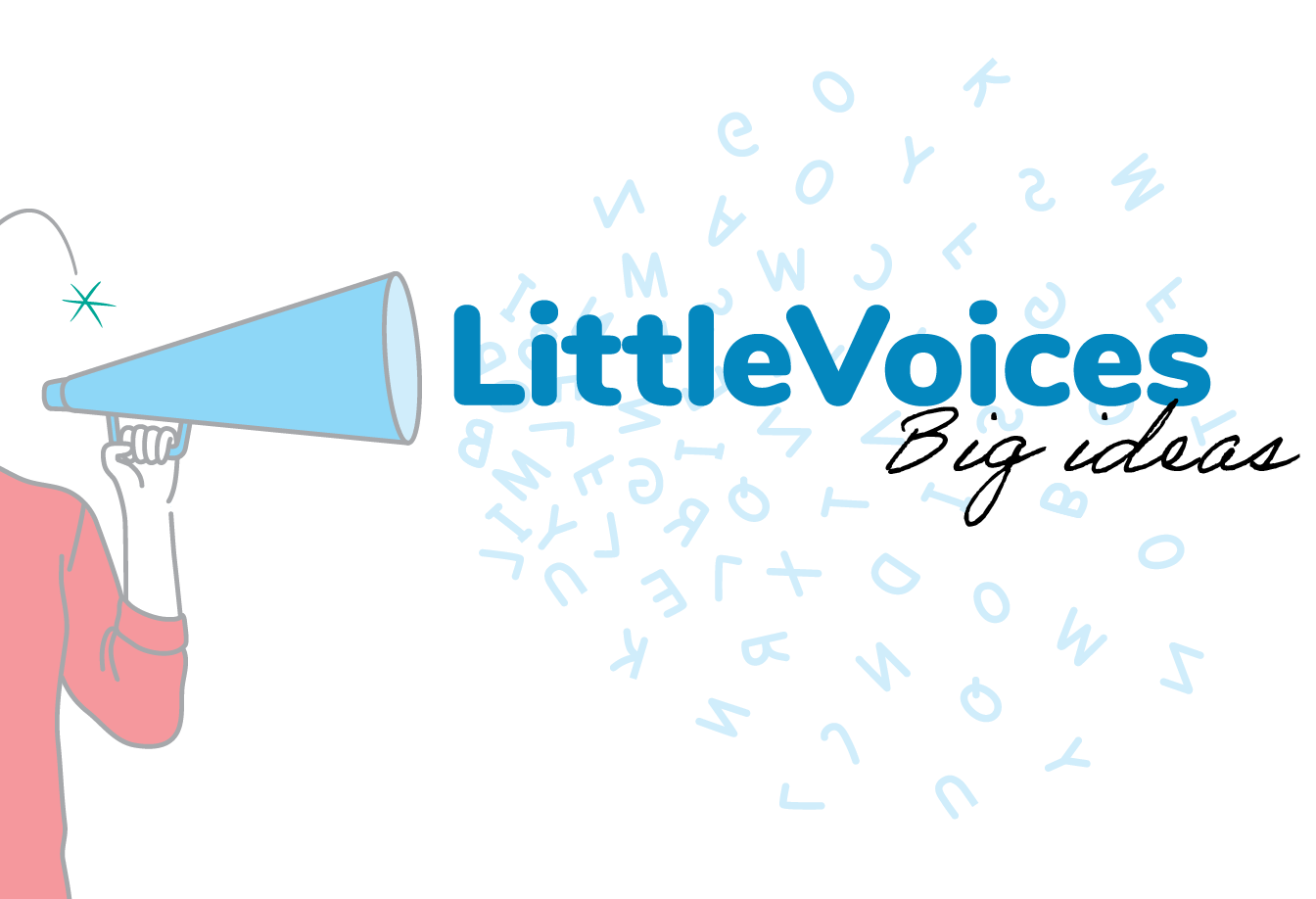 If you're a content producer in the education industry, and you like our content, please reach out to us at storytellers@littlelives.com. We're looking for content partners and we're excited to get more eyes on educational articles!